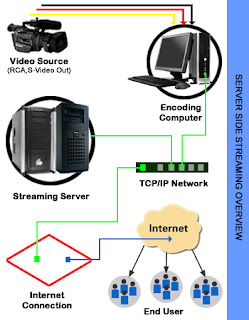 WebCast
Webcast is a live media but it is telecasted through the internet using streaming technologies. The major benefits of webcasts are save time,money and we can reach more people in the reasonable amount of cost. The technology behind this webcast is encoding and streaming server. you can understand the technical flow of the webcast through see the following picture diagram.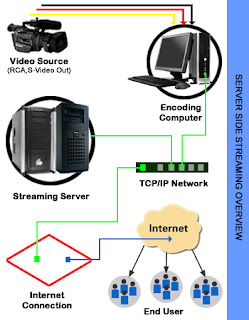 A mumbai based company called 24 Frames Digital is having enough portfolio on this.

The use of webcast is amazing, mostly we can use this technology in all sector to minimize money and time and more attractive reach.The key usage of webcastings are Press conferences / briefings AGMs (Annual General Meetings),Analyst meets,Product Launches, Dealer meets / promotional events,Corporate TV,Crisis communications.