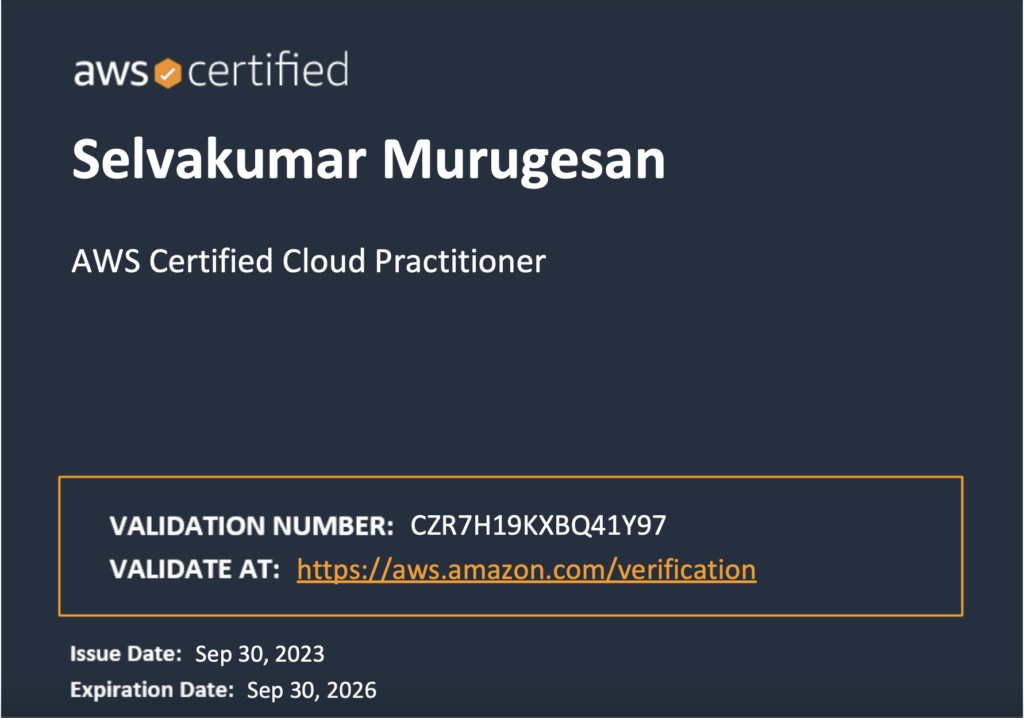 On Saturday, September 30th, I received my AWS Cloud Practitioner Certificate. I am excited to have achieved this milestone, and I am grateful for the opportunity to share my experience with others.
I have worked on Azure and AWS in the past, and I have to say that I prefer the AWS console and its UI navigation. It is much more user-friendly and intuitive, in my opinion. I also appreciate the wide variety of services that AWS offers. There is a service for just about everything, which makes it a very versatile platform.
I am happy to have certified on both AWS and Azure, and I am looking forward to certifying on Google Cloud Platform (GCP) soon. I believe that it is important to have experience with multiple cloud platforms, as this will make you more marketable to potential employers.
Here are some of my thoughts on the AWS Cloud Practitioner exam:
The exam is relatively easy, but it is important to be familiar with the basics of cloud computing and AWS services.
The exam covers a wide range of topics, so it is important to have a good understanding of the entire AWS ecosystem.
There are many practice exams available online, which can be helpful for preparing for the real exam.
Overall, I am very happy with my AWS Cloud Practitioner certification. I believe that it is a valuable credential that will help me advance my career in cloud computing.